The Ahrend S37 is an extruded acoustic panel. Made from one material, this elegant and colourful panel is fully recyclable, lightweight and provides outstanding acoustic properties.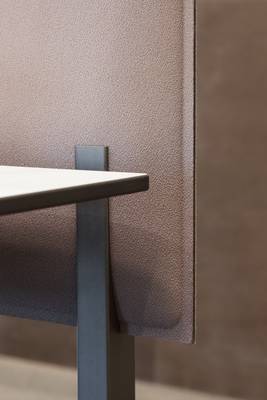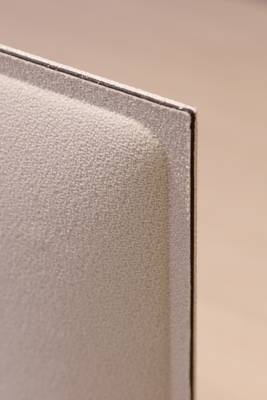 Slender designed panel with extruded border
Highest acoustic value (Class A) with patented technology in different density versions to absorb high, mid and even low tones
Compatible with Ahrend BalanceDuo workplaces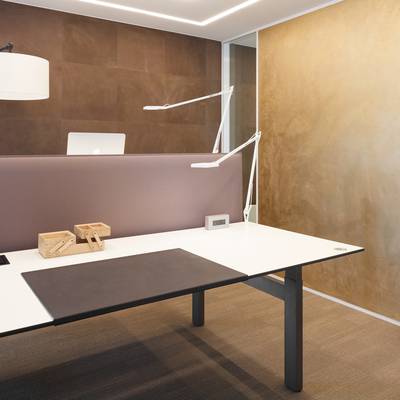 Michele De Lucchi
Michele De Lucchi was born in 1951 in Ferrara and graduated in architecture in Florence. During the period of radical and experimental architecture he was a prominent figure in movements like Cavart, Alchymia and Memphis. De Lucchi has designed furniture for the most influential Italian and European companies.
BASIC MODEL
Lightweight, built without frame yet extremely durable
Fully upholstered
Four widths: 75, 119, 169 and 179 cm (179 cm on request)
Height top panel: 118 cm
37 mm thickness equipped with 3-layered polyester core with extruded 5mm border
Various international design awards including the International CES Award, Best of Neocon and the German Design Award
TECHNICAL DETAILS
High acoustic value (class A)
Tested according to ISO 11654 and ISO 354 with αw = 0.9
Polyester panel with unique differentiated densities
Highly fire resistant according to Euroclass B
No formaldehyde according to EN 717-2
Built from one type of material polyester and therefore 100% recyclable

OPTIONS
Available in 12 standard upholstery colours
Full range includes matching separate screens or wall / ceiling panels
Need more information?
Where to go next?