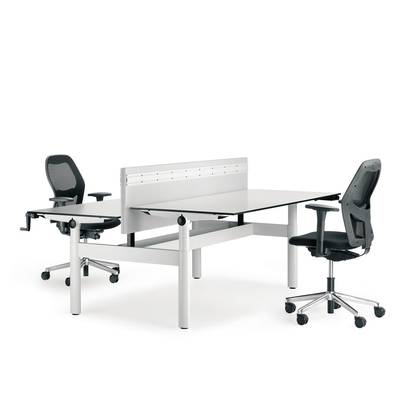 These S40 panels are designed to be used with Four_Two and Ahrend 500 workplaces. For separating and improving the privacy of the users. This panel can also be equipped on both sides with an organisation rail for mounting various accessories such as trays and monitor arms. The S40 panel is made in perforated steel and has an internal acoustic foam padding that will help to improve the ergonomic environment.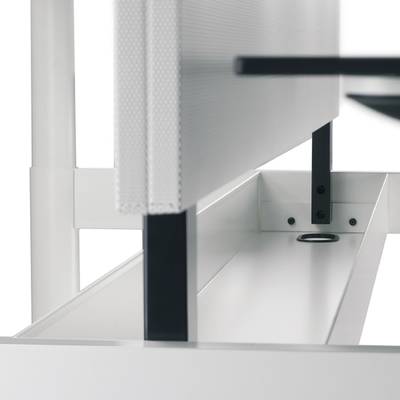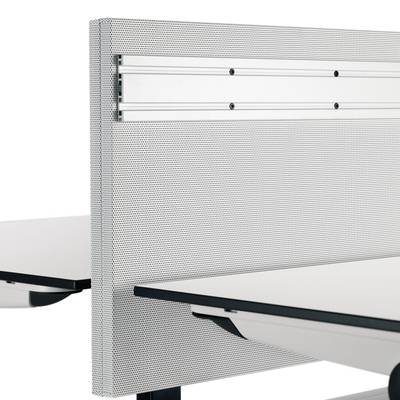 Lieke van Gool
Lieke van Gool was born in 1977. After completing secondary school (Dutch VWO level: pre-university education) she was admitted to the Design Academy in Eindhoven, where she graduated in 2001, specialising in the field of "Man and Activity". She has been employed as a designer at Ahrend Produktiebedrijf Sint-Oedenrode bv since 2004.
BASIC MODEL
Width: 120, 140, 160, 180 and 200 cm
Height: 45 cm
Thick: 4 cm (40mm)
Top of screen: 108 cm
TECHNICAL DETAILS
Panel made in perforated steel, powder coated in standard Ahrend colours
Fit with an internal acoustic foam padding
Attached to the duo-feet with a black painted steel frame
Easy to mount
Sound absorbing panels all around
Support-set for duo-table Four_Two and A500
OPTIONS
Organisation rail on both sides
Selection of support depends on the choice of duo-table legs (Open leg, slab-leg in steeln slab-leg in Melaboard)
Need more information?
Where to go next?